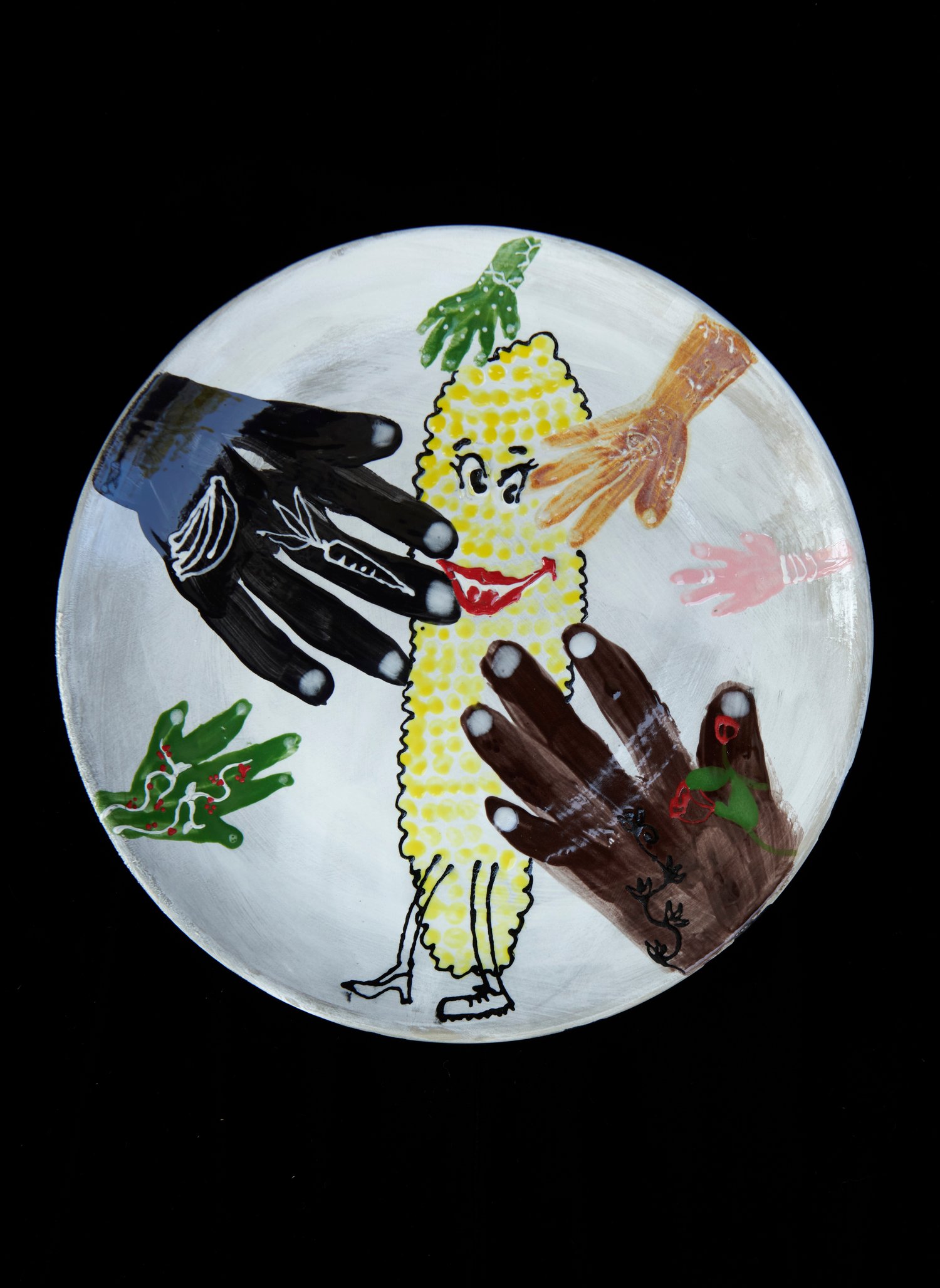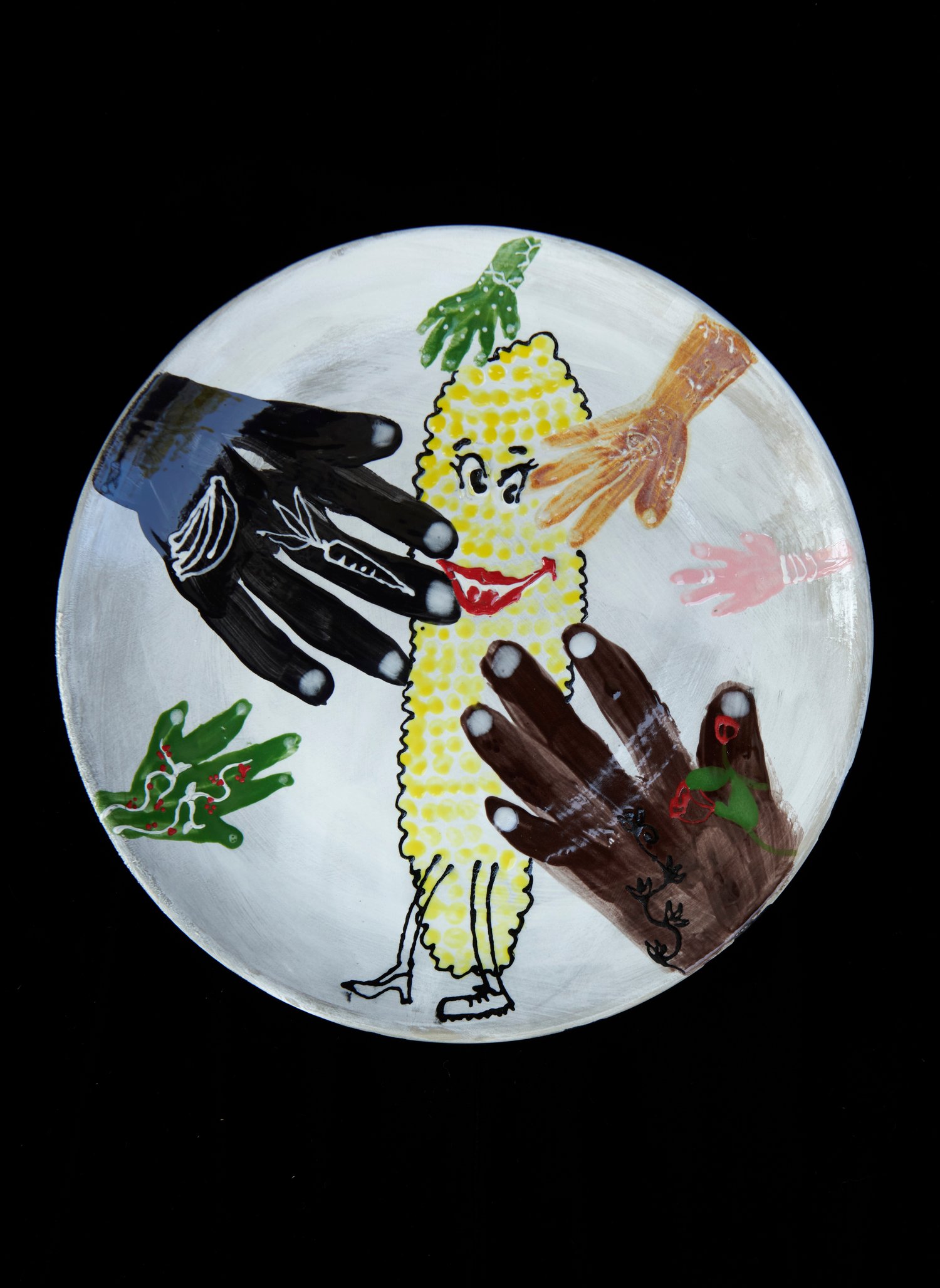 "Signed your sweetness, Butter-Babe," 2020
$275.00
For GARAGE Issue 19, we commissioned artists Maya Barrera and Brianna Capozzi of @onthe.nose to create eight custom plate paintings—or "plaintings"—inspired by the stories from chefs, creatives, and activists in the "Dream Dinner Party" feature in the magazine.
Now you can purchase the original plates included in the story, with all proceeds being donated to Food With Fam (@food_withfam), an NYC-based organization that delivers essential groceries to New Yorkers in need and brings their community together.
Designed to be multifunctional—they can eaten off of as dinnerware or displayed as an art object—the back of each one-of-one ceramic "plainting" (9.75 inches in diameter) is signed and dated by the artists. Purchase a plate, to help others fill theirs.